Central Neuraxial Blocks (CNB) which include spinal, epidural, combined spinal-epidural (CSE), and caudal epidural injections, are commonly practiced regional anesthesia techniques in the perioperative period, for obstetric anesthesia and analgesia, as well as for managing chronic pain.
The use of ultrasound has been integrated into the routine practice of a range of invasive procedures (e.g. vascular access and regional/ nerve blocks) with the main proposed benefits being: increased success rate and reduced complication rate.
Which Ultrasound Scanner is best for Central Neuraxial Block?
When it comes to the best Ultrasound Scanner for CNB anesthesiologists tend to choose the Wireless Color Doppler Convex Ultrasound Scanner CC-3.1. In which it offers the ability to diagnose and treat patients sooner and with more accuracy.
The use of a curved, low-frequency of 3.5 to 5 MHz Transducer is recommended to provide enhanced beam penetration, and a wide field of view, both of which improve identification of anatomy.
Ultrasound-assisted CNB is an advanced tool to be used when technical difficulty is anticipated or when increased precision is desired. It may also improve the efficacy and safety of CNB by facilitating more accurate needle placement and decreasing the number of needle redirections and skin punctures.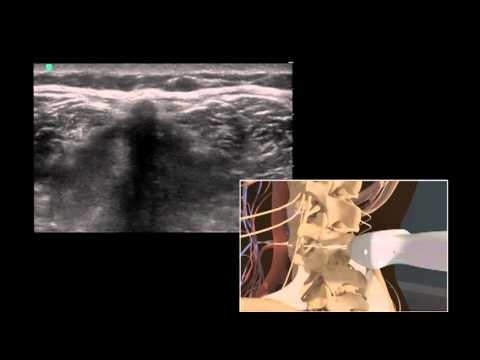 The use of the portable ultrasound as a pre-procedural scan by the anesthesiologist also improves the technical efficiency of CNB by facilitating precise identification of underlying anatomical structures.
To sum up, the ultrasound-assisted neuraxial block is an advanced technique for use in patients with difficult spinal anatomy. Also, It reduces the risk of traumatic or failed CNB.
Reference: Ultrasound-guided central neuraxial block